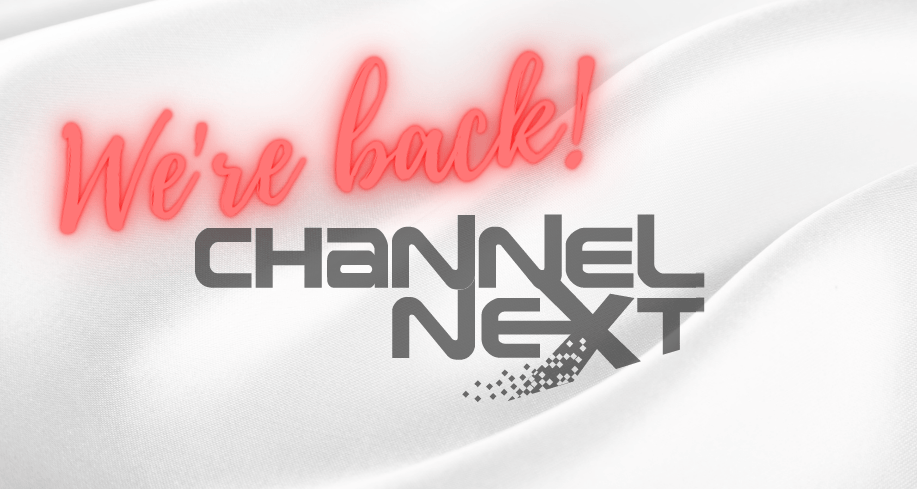 No one knows what really lies ahead with the latest "delta" variant, but the data is showing those who are fully vaccinated are much less at risk for hospitalization or serious health complications, when they test positive for "break-through" COVID. This is on top of the high level of protection that vaccination brings in preventing an infection from happening in the first place.
As such, with some added precautions, the risk can be very low for in-person activities with fully vaccinated people.
I do not know if we are ready for large conferences or expositions, but with a smaller, smarter local event, can be when is needed to get back on the road sooner.
We have redesigned our events and we feel that now is a good time to restart in-person events. However, we do NOT intend to host in-person events during winter unless the data proves otherwise. More to come on this.
Here are some elements that we are baking into our new back to in-person ChannelNEXT events:
First, we select an awesome indoor and outdoor facility that will exclusively host our event (we choose exclusivity over the usual hotels because we did not want to be connected in any way to other events being held in the same hotel or with travellers coming from outside the country because we feel the potential for such cross-contamination can be much greater).
Everyone in attendance must be fully vaccinated and provide proof before entry (it's becoming a regulation by more local Governments in Canada. The facility's management is now tasked to validate vaccine documents before entry).
Seating will be socially distanced according to current regulations, both indoors and outdoors.
The entire facility will be pre-sanitized and kept sanitized for our attendees.
While walking around, delegates must wear a mask. When sitting, masks may be removed.
The main stage area will be physically distanced from the audience (speakers will also be appropriately distanced). We will be doing a "talk-show" format with guests. Some may do stand-up presentations.
Activities will be split between indoors and outdoors. Indoor facility has high ceilings and is well ventilated.
All staff will be wearing masks.
Masks and sanitizers will be available to everyone.
Lunch will be outdoors and served individually. Coffee and snack stations will be self-serve.
Expo area will be outdoors under a tent(s) with adequate ventilation and socially distanced traffic flow.
Mastermind peer-groups will be limited in size and held outdoors on a sandy beach area on tables that are socially distanced to allow everyone ample space. Wearing masks will be optional.
The discussions on stage will be streamed live so attendees can literally take breaks while continuing to watch the presentations on their devices or TV displays in the facility.
Attendees must be 18 years or older.
As the pandemic continues, we will monitor and make adjustments accordingly.
All that said, if you are still uncomfortable or not feeling well, please stay home and watch the live stream.
Moving forward, you can expect a variety of virtual, in-person and hybrid events from ChannelNEXT to help you grow business in this new reality. We thank you in advance for trusting us as we evolve ChannelNEXT into smart and valuable in-person events. Rest assured that you will have a safe and enjoyable experience.