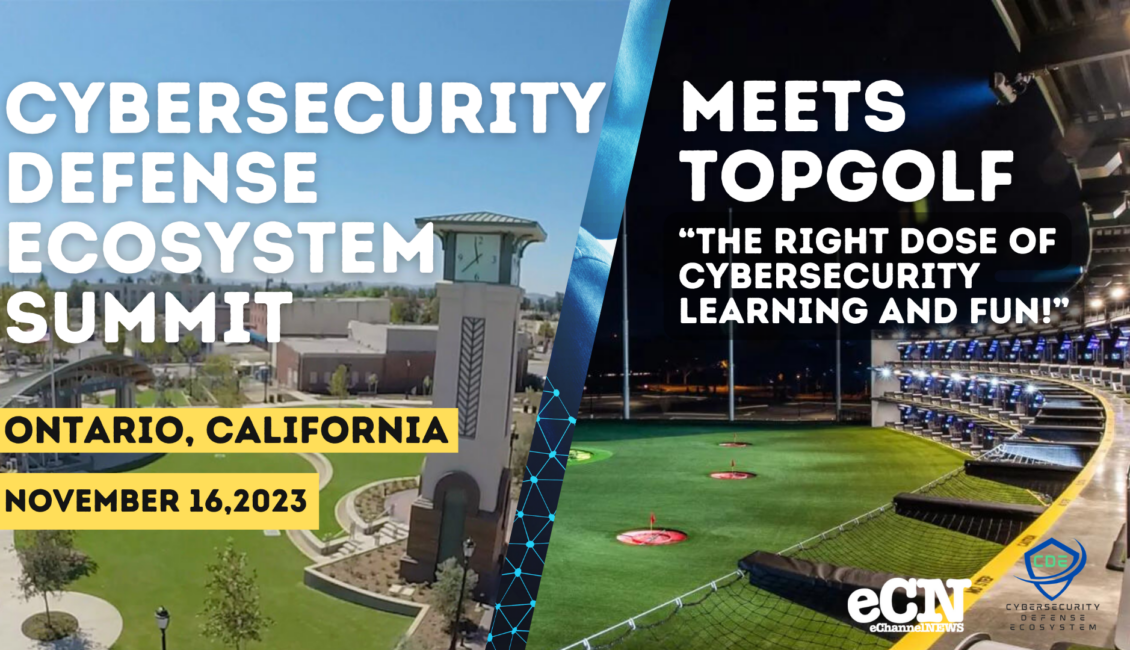 Join us at Cybersecurity Defense Ecosystem Summit (CDES), a top-notch cybersecurity educational and networking experience at TopGolf in Ontario, California on November 16. Get ready for the launch of the Cybersecurity Defense Ecosystem (CDE), the ultimate one-stop shop for all your cybersecurity needs!
At CDES, we carefully select vendors through a vetting process to bring you the best of the best from over 4,000 cybersecurity vendors. Expect an educational, entertaining, and networking-packed day just an hour away from Palm Springs or Los Angeles. Stay tuned for future local events in 2024.
CDES is the in-person community meetings of CDE, an independent resource and community for building, scaling, or outsourcing the best cybersecurity managed services. Join as a free member at cybersecuritydefenseecosystem.com. Attend in-person events for free as a CDE member or qualified MSP, MSSP, or SOC. Don't miss out on our upcoming events across the USA, Canada, and the UK.
Discover independent business tools at CDES to streamline selling and implementation of cybersecurity solutions, as well as empowering all aspects of your business and team. Each tool we showcase solves a significant problem to elevate your success. Plus, you'll see leading-edge vendor solutions, including at least 5 showcased at this event.
This event combines a half-day of high-value cybersecurity knowledge that will help your business and profitability with a half-day of golf gaming fun and social networking.
CDES had reinvented cybersecurity channel events. We feel many cybersecurity events try to do too much. Many become overshadowed by too many vendor sales noise. Jam-packing too much into a few days can be overwhelming and counter productive. As humans, we can only absorb so much…
We believe that building an effective cybersecurity business practices takes time. It is a 365 days a year mission and to do this, you need to digest bite-size chunks throughout the year. Improve by just 1% per day! Not one conference will achieve this!
The educational portion of the CDES event typically begins at 9:00 a.m. and concludes after lunch. Content is recorded so you can review and share with even more details provided post-event. After lunch, we play golf at the vendor-sponsored golf bays. If you do not know what games can be played at a TOPGOLF then check out the TOPGOLF GAMES WEBSITE.
At every event, we choose from a selection of cybersecurity topics that are trending and we do take suggestions from our community members. For this event coming up, you can explore the topics in the SCHEDULE section below.
We invited a true A-Team in Cybersecurity. All of the speakers will be thought-leaders on their topic and 100% qualified cybersecurity professionals. Listen to them! Meet them! Add them to your network of resources!
Attending in-person events is optional and FREE for CDE members. Learn more and join as a member for free at cybersecuritydefenseecosystem.com.
Come learn the latest in cybersecurity with your team then, have a blast with your peers! Here is version 3.0 of the line up…