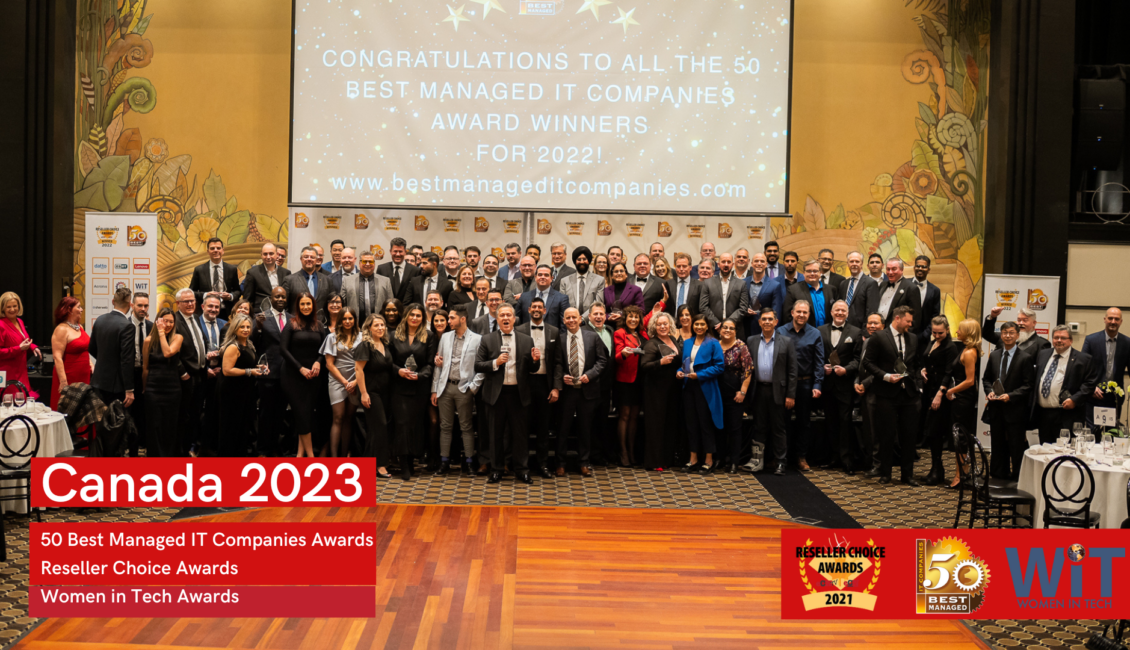 On February 1, 2024, we will be back at the Eglinton Grand Theatre in Toronto for the 17th Annual Awards to celebrate the 2023 Reseller Choice Awards, Canada's 50 Best Managed IT Companies and the Women In Tech Awards.
It is an important occasion for recognizing and celebrating Canada's best of the best in the IT Channel. It will be a spectacular event for the entire Canadian Channel.
As is customary, we will begin with a pre-awards gala reception. Then we head into the awards ceremony with an incredible 4-course dinner. Lots of entertainment will keep the celebration going.
If you are an award winner, you will receive a link to claim your free ticket(s) per email.

If you want your partners, friends or more colleagues to join, purchase tickets here for CAN 249.00 (plus fees & taxes).

If you want one exclusive table of 8 for your team or partners, contact us.
Reseller Choice Awards: www.resellerchoiceawards.com Voting Opens November 1, 2023 and closes on January 13, 2024. If you win one of these awards, it means that you received the most votes from your channel partners! If your company is a runner-up or even ranked on this list, it means that your channel partners voted for you!
The 50 Best Managed IT Companies Awards: www.bestmanageditcompanies.com Deadline to complete the assessment is January 19, 2024. If you win one of the 50 Best Managed IT Companies Awards, it means you are among the top 50 in the country in terms of business practices. There are approximately 200 questions in the assessment. Simply completing this assessment as an exercise to learn your company's strengths and weaknesses can help it improve on many levels.
Women in Technology Awards: Each year, we select three women in the industry who have achieved leadership roles in the industry while also making time to help/mentor/support other women succeed.
Join us to celebrate the achievements from the Canadian IT Channel. (Registration is open! And check out this video from February 2023.