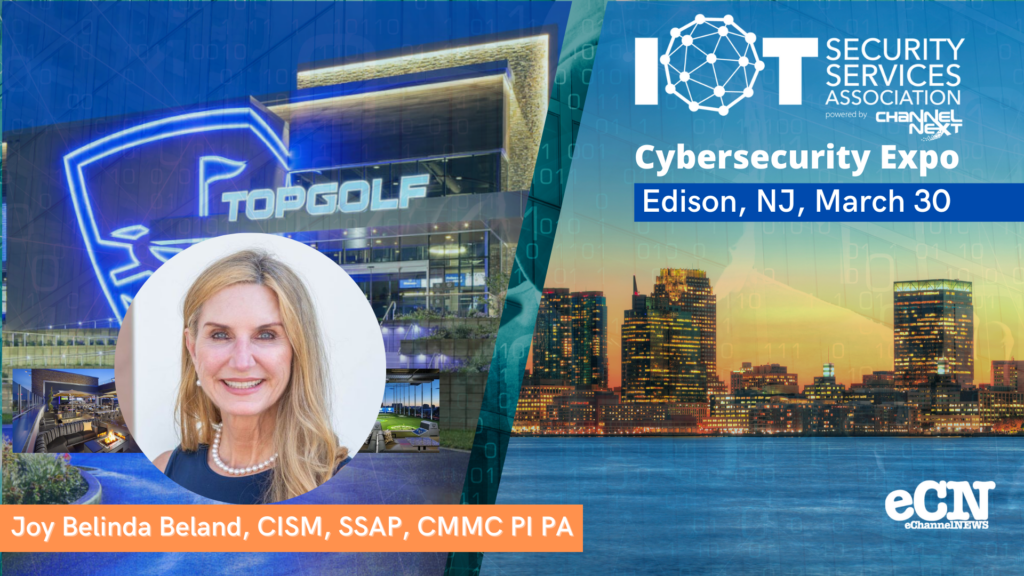 IOTSSA one-day events at the highly popular at TOPGOLF venues. This event combines cybersecurity with golf and socializing. Join us in Edison, New Jersey to learn the latest in cybersecurity while enjoying the experience!
Joy Belinda Beland, CISM, SSAP, CMMC PI PA, will be the keynote at the Edison event. She is the Vice President of Partner Strategy and Cyber Education, a CMMC-AB Provisional Instructor and Assessor, an Insider Threat Vulnerability Assessor, and a Program Manager.
Download the latest agenda here!
If you want more, stay for the next day to experience a Mastermind Peer-Group session from 9:00 AM to 3:00 PM. Collaborate with your peers to solve your biggest pain points in ways you never imagined. Learn more about the Mastermind experience. If you want to continue the journey, join a permanent Mastermind peer-group!