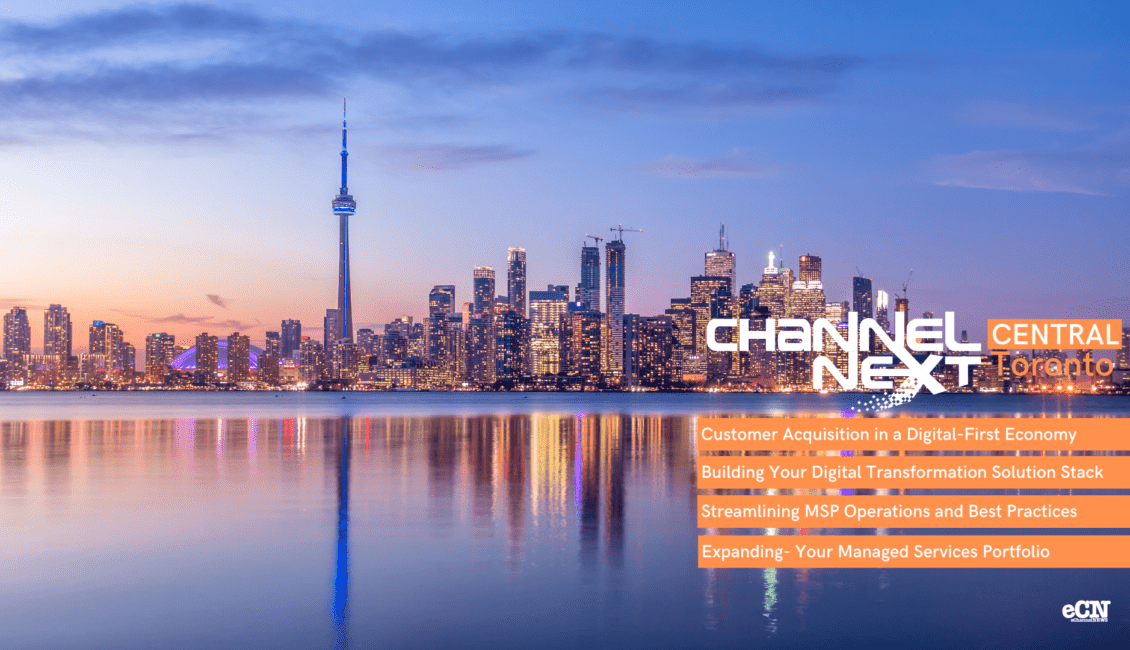 Now in our 20th year, we are excited to reconnect with our channel community – in person! *** In the evening, we will also hold our Dinner Gala to celebrate the 2021 Reseller Choice Awards and Canada's 50 Best Managed IT Companies! So it's two major events in one! Make a note of the date and plan to join us!
What will you discover that will help you in your business? In a single word, "A LOT!"
Our new format and content are focused on providing the best business education available today in a safe and enjoyable environment.
Exhibiting vendors provide cutting-edge solutions in hot categories such as cyber security, work from anywhere, everything Microsoft, networking, cloud, and digital transformation. Several Cloud Distributors will also be present to demonstrate a diverse range of SaaS with Managed Services. Everyone is talking about your customers' digital transformation and how you can lead the way, and we are too.
We will focus our efforts on assisting MSPs in addressing real-world pain points such as hiring and retaining talent, scaling and expanding managed services, acquiring new customers, and, of course, addressing the cyber security issue.
Our Mastermind peer-group session will go deeper to assist you in overcoming obstacles. Do not pass up this once-in-a-lifetime opportunity to discuss all aspects of real-world problem solving with the assistance of our knowledgeable facilitators. If you like it, you may join a permanent peer-group.
Having fun and networking is a must. In recent years, we've all been subjected to a lot of mental stress. Having some tasty food and beverages should also help! ESPECIALLY AT THE AWARDS GALA DINNER IN THE EVENING!
Are you a vendor who wants to participate in the ChannelNEXT events ? To acquire our ChannelNEXT sales kit with multiple involvement options, please contact us.
It will simply be a good day for nourishing your business mind, body, and soul.
NEW: The channel ecosystem, like us, is evolving!!!
While traditional "transactional" channel partners (MSPs, VARs, etc.) remain at the core, the ecosystem is seeing a massive influx of non-traditional (and non-transactional) channel partners. They operate in a different manner than traditional channel partners. Some people influence. Some consult. Some simply make suggestions. Some companies provide a completely different set of services, such as digital marketing or accounting, but they also provide some managed services. Independent Software Vendors (ISV) create thousands of business applications and collaborate with channel partners to promote and deploy them, as well as provide support for cloud, cyber security, BDR, and other technologies.
You'll also need a partner ecosystem to supply all managed services because you have digital transformation professionals assisting firms in preparing for a digital-first environment. There are additional telecommunications firms that provide internet, 5G, networking, and managed services. We've been preparing to bring all stakeholders together to explore new business prospects because we're observing the ongoing transformation of the channel ecosystem today.
The world revolves around technology, and nearly every business has already adopted a technology-first strategy. More sales will be generated by channel partners who embrace and engage with this larger community. At our events, expect to see more of these "non-transactional" organisations. Learn more about the Channel Partner Ecosystem's next generation.
As we get closer to the event, we'll be adding more content. We're continually introducing new and exciting content! Please let us know if there is any special content, suggestions, or suppliers that you would want to see. We make every effort to tailor events to the needs of our Channel Community.