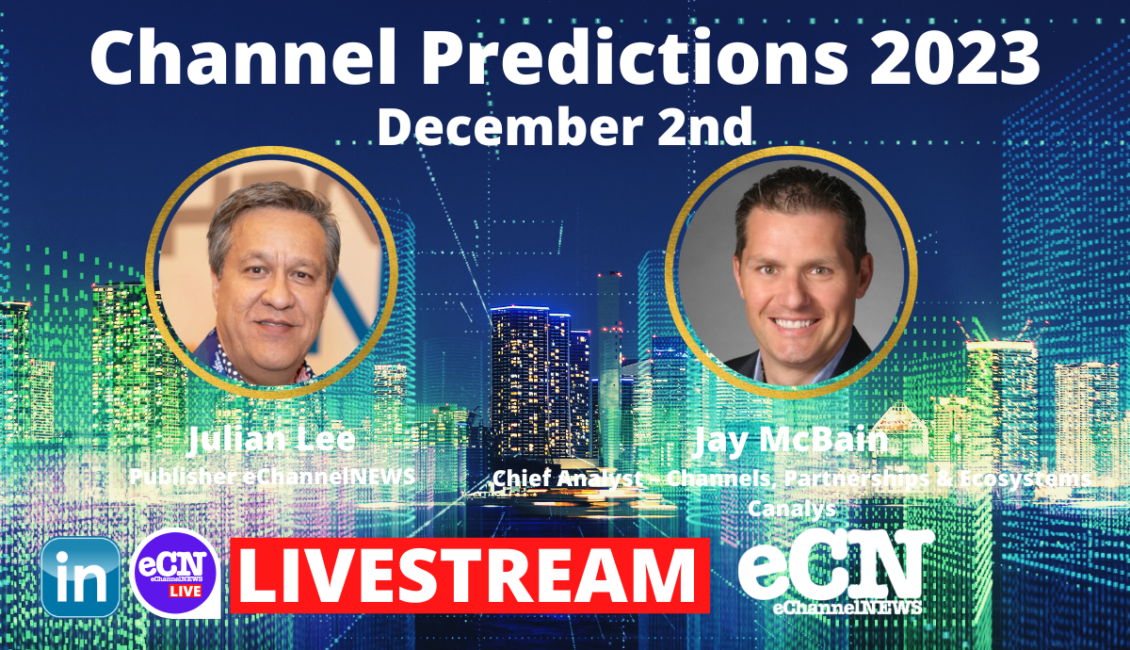 The channel is undergoing some major changes as the World accelerates into a digital-first economy. Channel leaders of all types are tasked with the job of building and growing their channel partner ecosystems. What was best practices yesterday may no longer be valid today. What will tomorrow's channel ecosystem look like? How do you know if you are on the right path? These are just a couple of the big questions that we will tackle in this virtual event. It's something I have been doing with Jay McBain for many years and I do believe that we are mostly spot on!
Join us. It is FREE but you must register to get access to the virtual event where you can ask questions.
Registration will open in October. For now just save the date December 2, 2022 13:00 to 14:00 (EDT) If you wish to be notified, just complete the contact form.