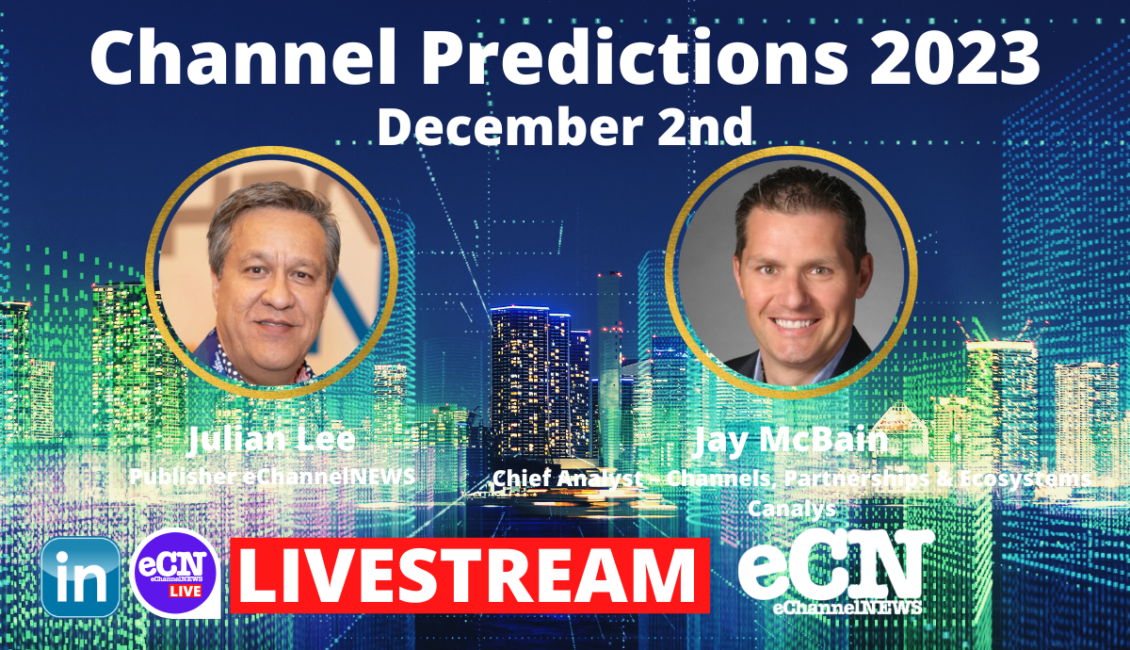 As the world continues its transition into a digital-first economy, the channel is shifting in fundamental ways. Add to that the current state of the economy, the ongoing conflict between Russia and Ukraine, problems with the supply chain, and more, and you have a perfect storm for disaster. In the face of such complexities, channel leaders must construct and expand their channel partner ecosystems. What was best practices yesterday may no longer be valid today. If you could see the channel ecosystem of the future, what would it look like? How can you tell if you're heading in the right direction? These are only some of the major issues that will be discussed during this online session. I've been doing this for a long time with Jay McBain, and I think we're generally pretty accurate.
Do not miss this event if you are interested in the future of the channel , starting in 2023.
Join us. It is FREE but you must register to get access to the virtual event where you can ask questions.