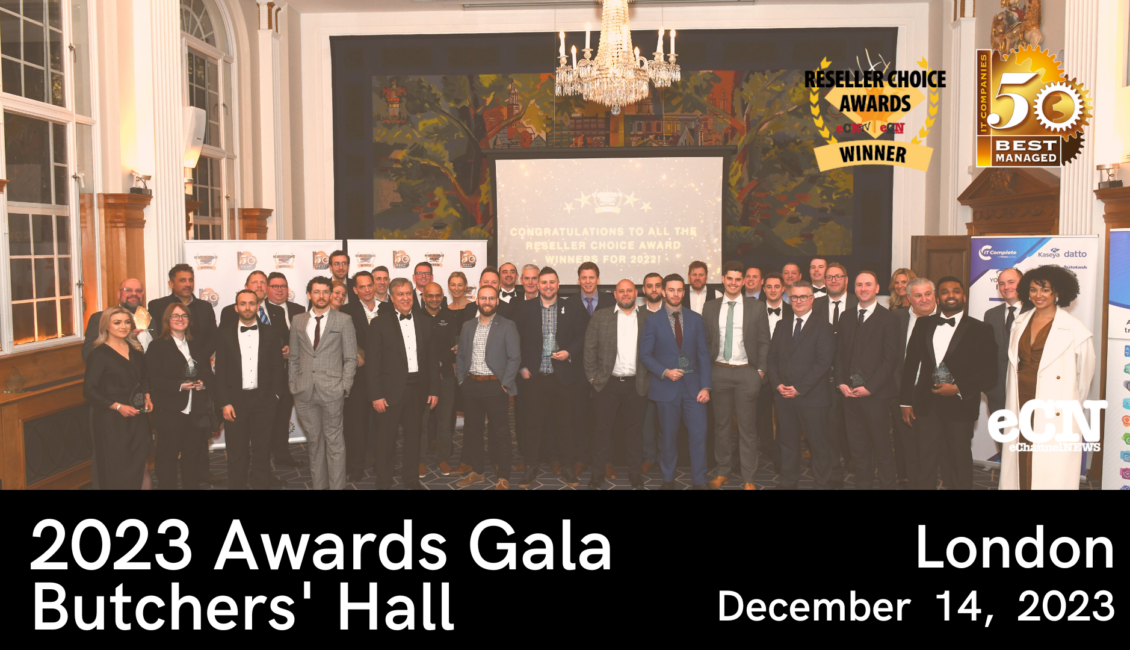 Britains' 50 Best Managed IT Companies (8th year)
If you are a VAR or MSP and want to apply for this high-value award, simply complete the assessment at www.bestmanageditcompanies.com. You must score in the top 50 to "win" this award. Attendance to the in-person Awards Gala is completely free for award recipients as well as all those who completed the assessment! While the award is the icing on the cake, taking the assessment once a year to benchmark your best practices and guide your improvements is the main reason why you should do this.
The deadline to complete the assessment is November 15, 2023, if you wish to be eligible for the award. Otherwise you may take the assessment anytime you wish. More information is available on the website.
Britain's Reseller Choice Awards:
Top Ten Cloud Vendors
Top Ten Cybersecurity Vendors
Top Vendor
Top Distributor
Every year, we ask our eChannelNEWS community with over 6,000 subscribers from across the United Kingdom to vote for their preferred vendor and distributor in each of the categories. It is an effective method for channel partners' voices to be heard since it delivers a clear message to vendors and distributors about how their partners perceive them. Receiving this award, which was chosen by their partners, is perhaps the highest form of acknowledgment they can receive. Simply being ranked in this survey indicates that the channel thinks you're doing a fantastic job. Low or no rating on this list should push folks to improve so that they can better serve the channel next year. Many channel management teams utilize this as an independent measure of their year-over-year performance.
The most important aspect of The Reseller Choice Award is that the vendors must receive the most votes from the channel partners in order to win it. How will you rank this year?
Those who win this award also get to celebrate with their team for a job well done and gain leverage in marketing and public relations activities. It is an award that just keeps on giving!
This is truly a unique annual opportunity for the channel to socialize and celebrate and network with some of the best of the best in the country!
Everyone in the channel is invited, but RSVP is required. There are only 200 spots available, and they are assigned on a first-come, first-served basis. If you don't want to miss out on this opportunity, register as soon as possible. The winners have already secured 75 of the 200 available spots. If you do not qualify for a free ticket, then you may purchase one for £199, which includes an open bar and food.
Join us for the After-Awards-Dinner!
After the awards are handed out, there will be a dinner for anyone who would like to continue the conversation. The cost for this After-Award-Dinner is £199 (p.p, plus tax), which includes a delicious 4-course dinner and drinks. To purchase a ticket for the Award Award dinner register for the reception and ceremony first. You will the receive another link to book this Awards Dinner in your confirmation email. Seating is limited, so buy your dinner tickets soon. Note: If you need to cancel, you can do that up 7 days prior the event date.
As you may know, we are from North America and have been doing these awards for over 17 years. See Technoplanet to learn what have been doing over the past 3 decades in the channel. It isn't the only thing we do, but it is one of most important. We brought this program to the UK to recognise Britain's Best in the Channel and help the community as part of our global mission to build a bigger, better, stronger and smarter channel. See www.e-channelnews.com.